21st January 2021
We introduced you a few years ago to 'Plogging' (a combination of jogging/walking with picking up litter).  Why not give it a go again this Saturday afternoon when we invite you to do some plogging on the Link Road between Birdhill Roundabout and Applegreen. This road is the introduction to Birdhill, but unfortunately is seriously littered at present and creates a poor impression for visitors. Can you spare an hour on Saturday to help clean up our roads and get some exercise in the crisp January air?  Meet at Birdhill Roundabout at 2.00pm. Wear high viz and gloves.  We  will also have a supply of bags, gloves, litter pickers and high viz vests.available.  Appropriate distancing will be observed, with people working individually or in family groups.
.
Nature Tip 12 & Children's Activity
Birds can have difficulty in getting food and fresh water during the winter.  A nice project for children would be to make Fat Balls to ensure that  the birds in our garden have access to nutritious food at this time of year.   The following site gives simple instructions and a list of possible ingredients:.   How to make a fat ball to feed garden birds 
.
Following on from our recent Photo Competition, we intend to run a number of competitions during the next few months. For our second competition we are inviting local people to write about their experiences living in the Birdhill area during the lockdown restrictions. The essay should be typed, not more than 800 words and not more than one side of an A4 page.  Prizes will be awarded in 3 categories:  1. Primary School Children;  2. Secondary School  Pupils; 3. Adults over18.  Entries should be emailed as an attachment to birdhilltidytowns@gmail.com before 20th February.  Winning entries will be published on our Website and Social Media platforms.
.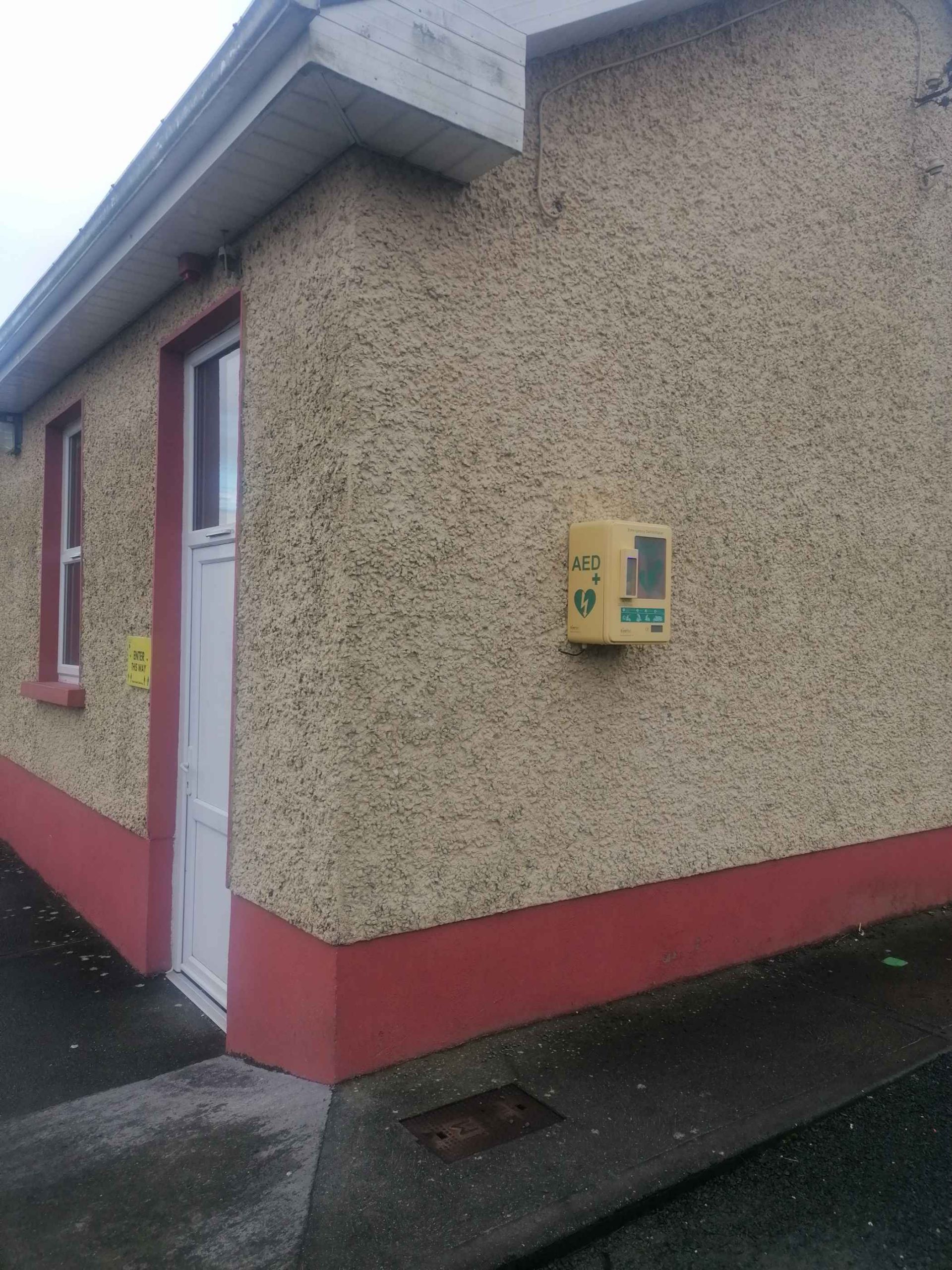 The defibrillator at Birdhill Community Hall  has been serviced recently, battery replaced and new pads installed. It is now ready for use again, although it is hoped that it will not be in much demand. In the event of someone in the community needing it, please call 999 or 112.  The code to open the box is 999.
.
The average person produces about 50,000 pints of saliva in a lifetime.  That's about enough to fill two swimming pools.
__________________
15th January 2021
Photo Competition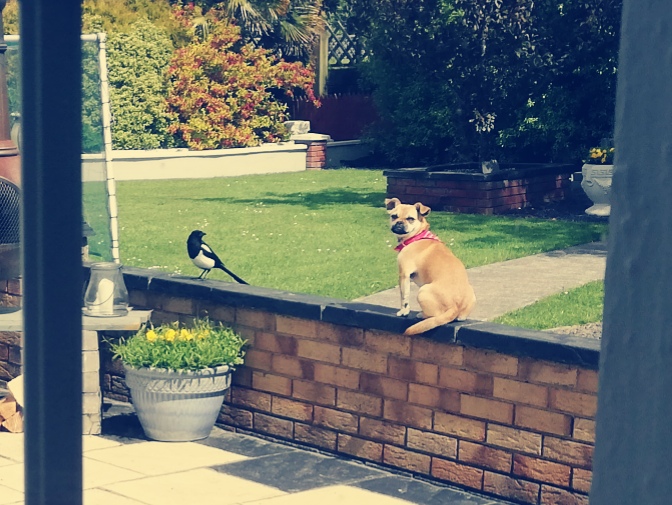 Congratulations to Paddy Barry ('Guarding the Future') and Mary Daly ('AJ's New Best Friend'), winners of our recent Photo Competition. Prizes will be presented shortly. See winning photos attached.
.
Tipperary County Council have announced that they intend closing the R494 between Birdhill and Ballina from 15th February to 1st March to facilitate advanced works for the Killaloe Bypass, Shannon Bridge & R494 Improvement Scheme. Alternative routes are advised on the Council's website
.
Become a Digital Champion
Can you be a Digital Champion and join the Getting Started KIT community to help some of the 70% of people over the age of 65 who are not online, get online?
The digital divide has been laid bare during Covid-19 for all age groups; many children and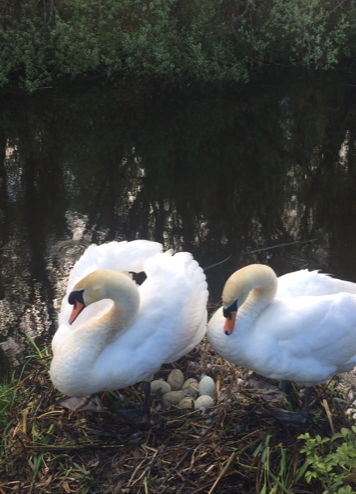 adults, particularly older adults cannot participate in digital learning or the digital economy either for the lack of skills or access. Over half of Irish people aged between 65 and 74 have never used the internet, locking older people out of a huge range of benefits. It is not for lack of interest either: 30% of Irish households without internet access say the reason is a lack of skills to use it. It is estimated that only 3% of people over the age of 70 have the skills and access to the internet.
The Age Action Getting Started Keep In Touch (KIT) is a national learning initiative to help older people improve their digital literacy skills, so they are more connected, informed and supported particularly during periods of social distancing. The Getting Started KIT will also help people who have digital literacy skills to become Digital Champions – they can use the KIT to tutor someone who needs help. Age Action has created easy How To guides and a video tutorial in order to support older people to learn, use, and be confident about smartphones, other devices and applications. Full details on
.
.
There are more living things in a teaspoon of soil than there are people on Earth.
__________________________________________________________________________________________________________
8th January 2021
Covid 19 in our area
Latest figures from the Covid Tracker app show that the Newport LEA has more than double the rate of Covid-19 cases than any other part of County Tipperary. 123 cases are recorded for the last two weeks. This is a rate of 752 per 100,000 in an area which has a population of 16,355.  So the message is clear:  Stay Home; Stay Safe; Follow the Guidelines.
Don't forget that members of the Birdhill Community Response Group are again available to help where required.  Ring any of them and they will arrange the necessary supports.
It's a Fact 94
The year 2020 created many weather records in Ireland:  Temperatures averaged 10.40C  for the year, that is  0.830C  above the long-term average; Rainfall in February was more than two and a half times the normal amount expected for that month; We had little or no rain during March, April and May, but we had above average rainfall over the course of the whole year; In August, the all-time record for wind was broken for that month with a wind speed of 110km/p/h at Roches Point. As the earth heats up and the atmosphere gets warmer, we can expect to see heavier rainfall events during the winter and drier, warmer periods during spring and summer.
Plants, Seeds & Books for You
Members of the community and the wider hinterland will have the opportunity on Sunday 10th January to pick up a selection of Plants, Seeds or Books for free at the Community Park in Birdhill.  These will be available from 10.00am to 4.00pm, or while stocks last. Customers can leave a voluntary donation if they wish.
Recipe for Our Times 18
Activities for Lockdown
1.  This is Art!
www.thisisart.ie
If you know someone who is under 7 years old & no older than 18 years & they are interested in painting, drawing, sculpting, crafting, spraying etc then enter this competition. 
Deadline is 15th January 2021
. Great way to keep them occupied & focused on the job in hand!
This New Year, Lyngo Theatre is presenting a show featuring making props and sets from recycled materials and regular household items. There is a show on Saturday, 9thJanuary at 14:00, tickets are €12.