AUTISM-FRIENDLY VILLAGE
We seek to be socially inclusive in our development and enhancement of community spaces, and in running community events.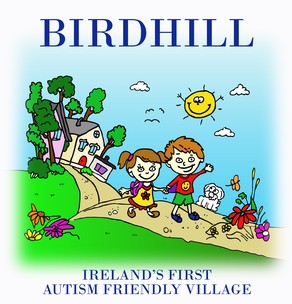 New logo designed by 6th Class pupil at Birdhill N.S., Keeva O'Shea
Ireland's first Autism-Friendly Village
Birdhill Village has been winning awards for its built environment for many years culminating in the overall Tidy Towns award in September 2017.
However, we also place huge importance on the human environment, improving the quality of life for our residents, ensuring that Inclusion is at the heart of everything we do. This initiative is part of the bigger picture of our Community Inclusion and Integration Policy which aims to be socially inclusive in our development and enhancement of community spaces, and in running community events.
It is not our intention to highlight disability, true inclusion should be seamless.
Our aim is to embrace the concept of Universal Design, i.e. to create spaces that are accessible to all, from the beginning and not as an afterthought. We want to create a Community that meets everybody's needs.
We are working on
Raising awareness of the challenges experienced by persons with Autism

Educating the wider Community about the condition

Creating a more inclusive setting and environment to enable families to access amenities and services in the village, and to participate in Community events.
We have met with local business owners and offered guidance on making their premises Autism-friendly, through the use of Social Narratives, photos and video clips, to allow families to prepare in advance of their visit to Birdhill.
We are working on a Communication Board in the Community Park to assist children who are pre-verbal or non-verbal to communicate their needs.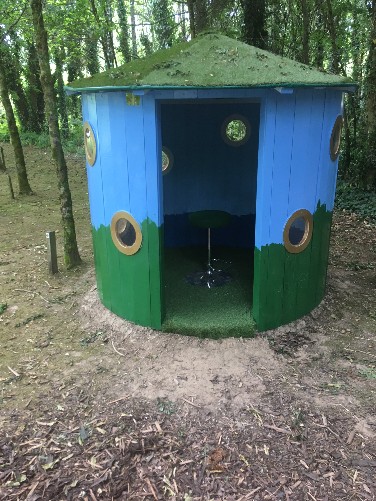 To date, we have appointed Community Inclusion and Integration Officer and Committee who have worked on developing our Inclusion and Integration Policy, with action plan. We have created an Autism-friendly play area in our Community Park, including "The Nook", a safe retreat for children who may be experiencing sensory overload.
We consider diversity in all our planning, and and using the principles of universal design creates environments that meet peoples' needs. Universal Design is good design which allows us to celebrate the uniqueness of us all.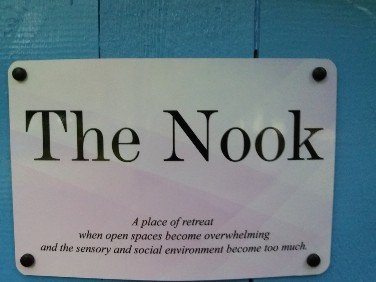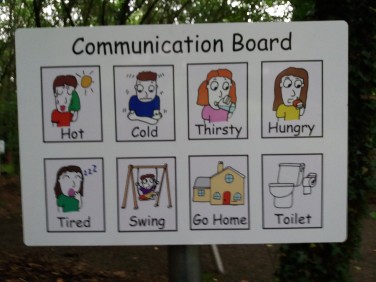 We are updating our website
..to include a video walk through of the Community Park to all families to plan for a visit.
We have provided noise defenders to businesses, and asked them to make them available on request.
Our Inclusion and Integration officer has prepared a PowerPoint presentation to provide an opportunity for community members and businesses to learn more about the condition.
We will review our plans regularly and liaise with agencies such as ASIAM and Autism Ireland to ensure that we remain aware of best practice.
Click on the following link for a virtual walk through Birdhill Community Park to the new inclusive play area:
Click here for a walk through Matt The Threshers