18th March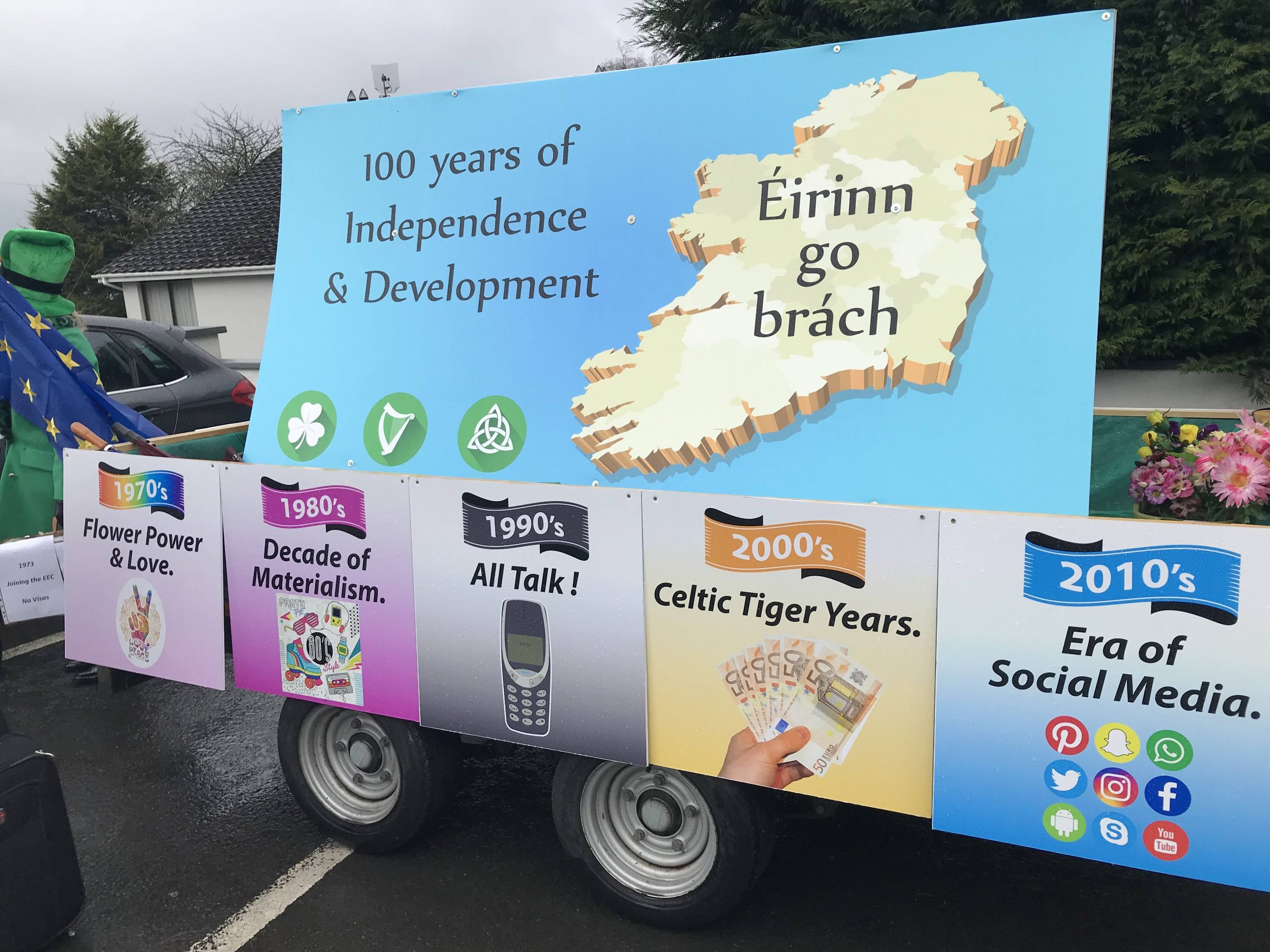 St Patrick's Parades
We had a very successful week's involvement in the local St Patrick's Parades. We dug out the material that we had prepared for 2020 before Covid intervened and cancelled everything. The theme of our float was highlighting a century of Irish independence and development. Many thanks to everyone who helped depict each of the decades. We were named best float in the Newport parade and won the overall prize in Ballina/Killaloe. Click here to see a selection of pictures of the parades.
___________________________________________________________________________________________________________________________________
5th February
Notice Nature
The arrival of spring sees nature awakening. Snowdrops, crocuses and daffodils have come into flower during the past few weeks. The first crocus was seen in the village on 20th January. We have reports of the first daffodil at the Weir on 2nd February. Why not look out for new life in your locality and report the first sightings of emerging flowers/plants, the arrival of migratory birds, animals coming out of hibernation, etc. We would love to hear from you.
.
Newsletter
Click here to read the National Tidy Towns first newsletter of 2023. An article on the planting and care of trees should be of interest to many.
.
St. Brigid
In a February tribute to one of our national patron saints, we have placed an image of St Brigid's Cross on the Village Green with an accompanying message (as Gaeilge) invoking the saint to cover us with her cloak.
Well done to Brett Fitzpatrick who created a large St Brigid's Cross which will be displayed in front of the altar at the Church for the next few weeks.