National Tidy Towns Winner
Ireland's Tidiest Village Winner 5 times
13 Tidy Towns Gold Medals
Entente Florale Gold Medal Winner
All Ireland Pride of Place Winner
International Communities in Bloom Representative
LivCom International participant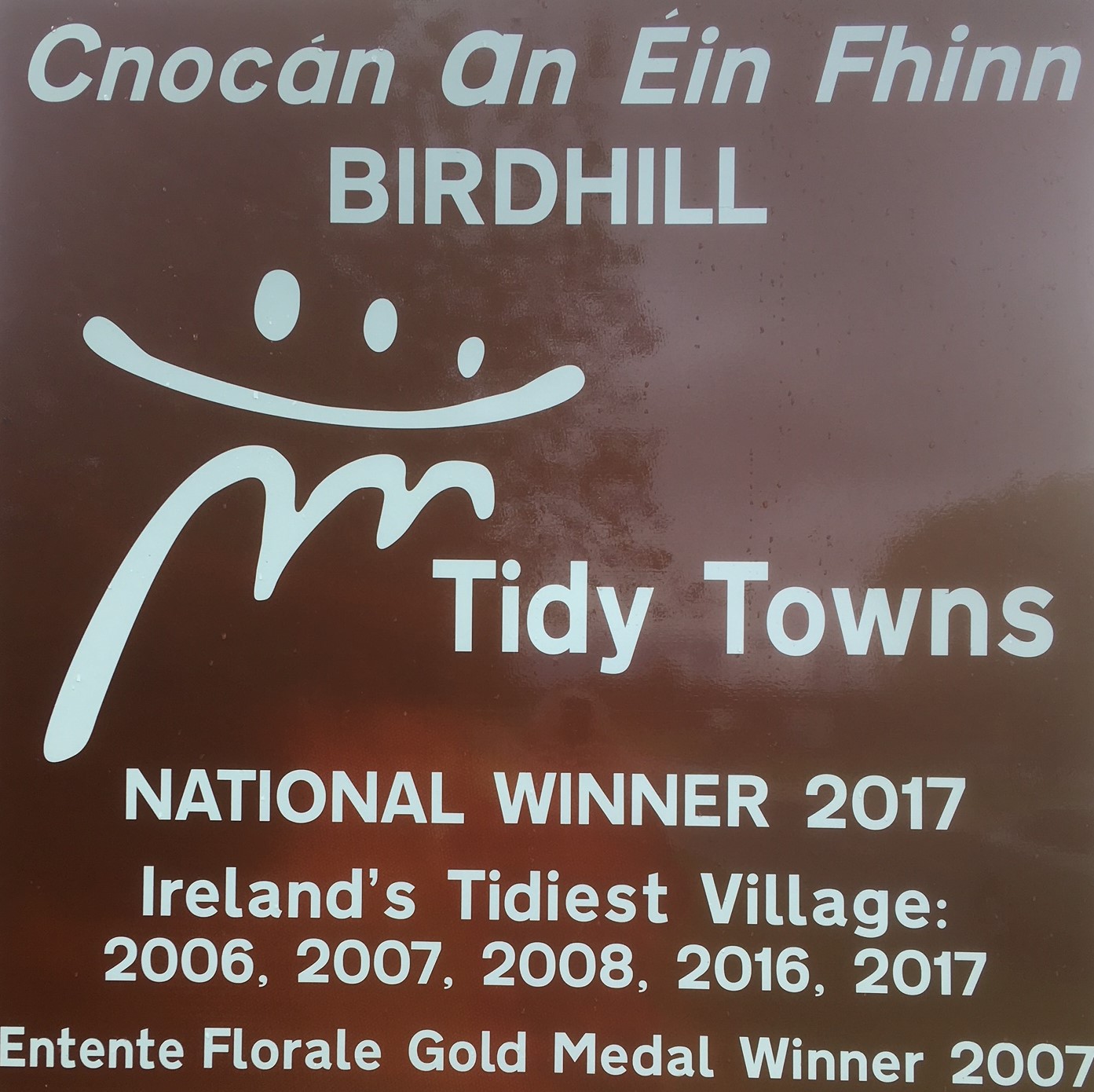 Birdhill (Cnocán an Éin Fhinn – The Hill of the Fair Bird) is a small picturesque village situated in county Tipperary on the old N7 (now R445) midway between Limerick and Nenagh. Killaloe is 3 miles to the north, while Newport lies 5 miles to the south. Birdhill derives its name from a mythical encounter between Oisín of the Fianna and a giant bird which was causing widespread destruction in the area.
TIDY TOWNS
Birdhill has been involved in Tidy Towns since 1991.
A wonderful run of successes culminated in taking the overall National Award in 2017
History
See a list of our successes in Tidy Towns since 1991
Constitution
The rules and regulations which govern the organisation of our activities
Adjudicators Repots
2005 – 2018
Read the Adjudication Reports for the National Tidy Towns Competition
Follow the news of activities, work and events 
2021 Weekly News
birdhill
2022-06-06T14:18:28+03:00
2021 Events
birdhill
2021-11-06T23:46:53+03:00
Weekly News
birdhill
2021-01-22T01:04:30+03:00
WASTE MINIMISATION
Follow some of our waste prevention and resource management activities 
WASTE REDUCTION QUESTIONNAIRE Yes/ No 1. Do you support the principle of waste minimisation? 2. Do you believe that more support and funding should be dedicated to waste minimisation [...]
Green School Committee & Birdhill Tidy Towns You saved money and reduced your emissions. Thank you! Autumn 2011 Green School Committee & Birdhill Tidy Towns You saved money a [...]
Transport and Home Energy Use Newsletter SAVING YOU MONEY AND HELPING YOU REDUCE YOUR EMISSIONS Birdhill National School and Birdhill Tidy Towns Committee in conjunction with research [...]